Carolyn (Gibson) Armstrong, Class of 1955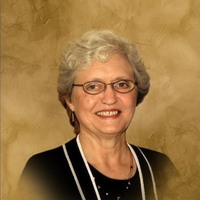 Carolyn Ann Armstrong
1937-2021
Overland Park, KS: Carolyn Ann Armstrong, 83, Overland Park, KS (formerly of St. Joseph, MO) passed away Wednesday, May 12, 2021 at a Kansas City, MO hospice facility.
She was born on September 11, 1937 in Eagleville, Missouri the daughter of Hugh and Lois (Ballew) Gibson.
On June 30, 1957, she married Jimmie Armstrong in Eagleville, Missouri. He preceded her in death on February 9, 2009.
Carolyn was a 1955 graduate of North Harrison High School in Eagleville and then attended a year of Secretarial School. She loved her grandkids and spending time with them and following all of their activities. She loved her church family and was always thinking about others and bringing meals to the shut-ins within her church. She was a member of the Church of Christ and Grace Evangelical Church in St. Joseph, Missouri.
In addition to her husband, she was preceded in death by her parents.
Carolyn is survived by her son, Steve (Julie) Armstrong, Overland Park, KS; daughter, Vicki (Larry) Glenn, Overland Park, KS; grandchildren, Mike Armstrong, Tyler (Caitlin) Armstrong, Jessica (Tyler) Smith, and Joshua (Marissa) Glenn; eight great grandchildren; sister, Becky Barker; and brothers, Roger (Pat) Gibson, Randy (Sandy) Gibson, and Ron (Susan) Gibson.
Funeral Services will be held at 11:00 a.m. Monday, May 17 at the Eagleville Christian Church, Eagleville, MO under the direction of Roberson Funeral Home, Eagleville, MO. Burial will follow in the Masonic Cemetery, Eagleville, MO. The family will receive friends from 10:00-11:00 a.m. Monday at the church. Memorials may be made to the Masonic Cemetery in care of Roberson Funeral Home, P.O. Box 46, Eagleville, MO 64442. Online condolences may be left at www.robersonfuneralhome.com