Pastor Royce Smith, Class of 1955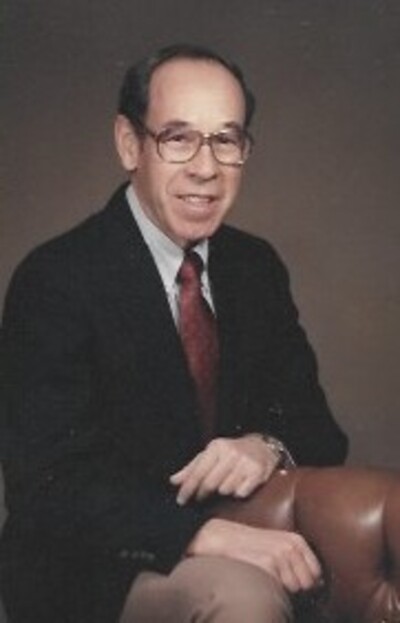 Pastor Royce Edgar Smith
1937-2021
Eagleville, MO: Pastor Royce Edgar Smith, 83, Eagleville, MO passed away Monday, June 28, 2021 at a Bethany, MO nursing home.
He was born on August 21, 1937 in Harrison County, Missouri the son of Hanford and Beulah (Spaulding) Smith.
Royce was a graduate of North Harrison High School and went on to graduate from Northwest Missouri Teachers College. He spent 35 years as a school teacher as well as a coach and athletic official. After teaching, he went on to enjoy several years as a pastor of small churches. He cherished his time with family members and their children. Royce enjoyed ball games of any kind and was seen at many sporting events, cheering on local teams. He enjoyed going to the movies, was an avid St. Louis Cardinals fan and a member of the First Christian Church.
He was preceded in death by his parents and a brother, Harold Smith.
Royce is survived by his brother, Garold (Velda) Smith, Eagleville, MO; sister-in-law, Joyce Smith, Maryville, MO; eight nieces and nephews, Linda Gilpatrick, Eagleville, MO, Laura Squires, Bethany, MO, Wayne Smith, Cameron, MO, Brian Smith, Kansas City, MO, Jeff (Gina) Smith, Maryville, MO, Ron (Michele) Smith, Louisville, KY, Julie (Gary) Lupfer, McFall, MO, and Robert (Alesha) Smith, Maysville, MO; 19 great nieces and nephews; 20 great-great nieces and nephews and a cousin, Roger Smith, DeSoto, KS.
Royce has been cremated under the direction of Roberson Funeral Home, Eagleville, MO.
Memorial Services will be held at 10:30 a.m. Saturday, July 3 at Roberson Funeral Home, Eagleville, MO. Inurnment will follow in Masonic Cemetery, Eagleville, MO. The family will receive friends from 9:30-10:30 a.m. Saturday at the funeral home. Memorials may be made to the Masonic Cemetery in care of Roberson Funeral Home, P.O. Box 46, Eagleville, MO 64442. Online condolences may be left at www.robersonfuneralhome.com