Tristan Hulett, Class of 2020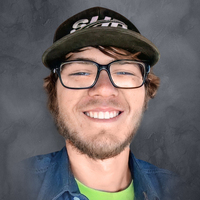 Tristan Jacob Hulett
2001-2021
Eagleville, MO: Tristan Jacob Hulett, 19, Eagleville, MO passed away Saturday, July 17, 2021.
He was born on October 1, 2001 in Maryville, Missouri the son of Tim and Megan (Carter) Hulett.
Tristan was a graduate of North Harrison High School and was the manager of a mowing service for George Christian with his sister, Kealey.
He was preceded in death by his grandmothers, Mary Alice Hulett, Kimberly Spiers Wilson and Diane Carter and his grandfather, William R. Wilson.
Tristan is survived by his parents, Tim and Megan Hulett, Eagleville, MO; sister, Kealey Hulett, Eagleville, MO; brothers, Lukas and Logan Hulett, Waunakee, WI; paternal grandmother, Roselyn Ann Kingston, Odessa, TX; paternal grandfather, Richard Hulett, Eagleville, MO; maternal grandfather, Doug Carter, St. Joseph, MO; three nieces, Lenix, Leia, and Lera Hulett and several aunts, uncles, and cousins.
Funeral Services will be held at 11:00 a.m. Saturday, July 24 at the Eagleville Christian Church, Eagleville, MO under the direction of Roberson Funeral Home, Eagleville, MO. Burial will follow in Cedar Hill Cemetery, Blythedale, MO. The family will receive friends from 5:00-7:00 p.m. Friday at the church. Memorials may be made to the Tristan Hulett Memorial Fund in care of Roberson Funeral Home, P.O. Box 46, Eagleville, MO 64442. Online condolences may be left at www.robersonfuneralhome.com