Larry Smith, Class of 1956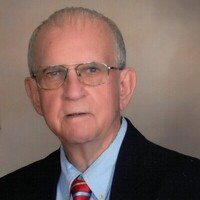 Larry Edward Smith
1937-2021
Bethany, MO: Larry Edward Smith, 84, Bethany, Missouri, died of cancer at the family home on October 31, 2021. He was born July 16, 1937 at Wood Hospital in Bethany. His parents were Rex and Ruby (Beye) Smith.
He attended Blythedale grade school and was in the first Freshman class at the reorganized North Harrison High School in Eagleville. He graduated from NHHS in 1956.
On February 10, 1957, Larry married his high school sweetheart, Jane McWhinney. They had three children: Steven, Mark, and Susan. The couple lived in Blythedale 14 years, Eagleville 20 years, and in Bethany, mostly in retirement, for 30 years.
After high school, Larry drove 18-wheeler trucks for Rex Smith & Sons feed and grain business in Blythedale. He later purchased his own rigs and hauled farm products to and from Midwestern states. Corn and other grains often had to be scooped onto and off of the trailer. He told of driving in the 1950s and '60s on two lane highways with no shoulders, narrow bridges, and steep hills in trucks with little horsepower and rough-riding seats. He much appreciated the invention of hopper bottom trailers and air-ride seats. Larry's driving career lasted 44 years. Slowpoke (CB handle) estimated that he drove over four million miles with only one minor accident. He was known for having a rig that was always clean and well-maintained.
Larry had a strong faith in God. For many years, he read a Bible chapter every morning. He belonged to Bethany First Baptist Church and was faithful in attendance and participation. He and Jane were Senior Adult activities coordinators and helped with the AWANA children's program for several years. He was a willing volunteer and took many people to the city for treatments and other needs.
His amiable nature and sense of humor gave him many truck driver friends, church friends, neighbor friends and others. His grandchildren were entertained by sharing a joke with Grandpa and watching him laugh, or in hearing one of Grandpa's funny stories.
The main enjoyment in his senior years was grandchildren. Larry and Jane rarely missed an activity that any grandchild participated in. He was happy to drive many miles to watch grandchildren perform in sports, music, parades, plays, and high school and college graduations. He willingly took eager grandchildren with him on short truck trips and all remember with delight riding in Grandpa Larry's BIG TRUCK.
After retiring, Larry and Jane traveled for several years. They finished visiting all 50 states, saw additional National Parks, and added countries to their travel records. Lifetime travels, which sometimes included the entire family, took them to 36 countries and all seven continents.
Preceding him in death were his parents, two brothers, Don and Lynden Smith, a great granddaughter, Aurora Nicole Smith, a nephew, Robbie Smith, and a brother-in-law, Paul Huitt.
Left to mourn his passing are his wife, Jane, sons Steve (Cindy) Smith, St. Joseph, and Mark (Lori) Smith, Kearney; and daughter Susan (Don) Edwards, Kearney. Grandchildren: Edward (Tressa) Smith, Joshua (Jake) Maday; Alexandra (Dakota) Zimmerman, Benjamin Smith, Blake (Courtney) Edwards, and Brady Edwards. Great-grandchildren: Elizabella, Raymond, and Herbert Smith, all from the Kansas City area; a sister, Janie Jamis (Lee Richardson), Pattonsburg, and a brother, Randy Smith (Brenda Shelton), Excelsior Springs, sisters-in-law Jean Huitt, Eagleville, Janet (George) Christian, Ridgeway, Linda (Herbert) Davis, Kennedale, Texas; plus nieces, nephews, and many friends.
Funeral Services will be held at 2:00 p.m. Saturday, November 6 at the First Baptist Church, Bethany, MO under the direction of Roberson Funeral Home, Bethany, MO. Burial will follow in Cedar Hill Cemetery, Blythedale, MO. The family will receive friends from 12:30-2:00 p.m. Saturday at the church. Memorials may be made to the First Baptist Church Community Compassion Project and/or Harrison County Hospice in care of Roberson Funeral Home, P.O. Box 46, Bethany, MO 64424. Online condolences may be left at www.robersonfuneralhome.com