Top Stories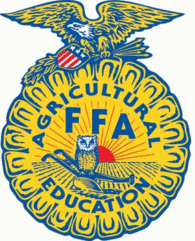 Feb. 19 - 25
Next week is National FFA Week, and the FFA will take part in the recognition throughout the week with numerous activities. The students will take part in dress-up days throughout the week, and sponsor a number of activities throughout the week as well. New this year: Students and staff will have a chance to test their AG knowledge, and experience first hand some of the Agriculture CDE areas during some "TEST your AG CDE KNOWLEDGE" stations that will be set up in the cafeteria sometime during the HS lunch shifts.
Monday: No School (Presidents Day)
Tuesday: Boots and Bibs Day: (Members wear their best Boots and Bibs outfits)
Wednesday: Official Dress and Elementary Agriculture Awareness Day:
(The students will dress in Official Dress and the chapter will take their picture for the yearbook directly before school in the gym. The NH FFA Officers will present their AG awareness presentations to the elementary classes during 1st and possibly part of 2nd hour. We will also sponsor an "Aggie Coloring Contest" for all elementary classes to be judged on Friday.)
Thursday: Blue and Gold/Aggie Hat Day:
(Students dress in FFA colors Blue and Gold, and wear their best "Aggie" hat.)
Friday: Community/Staff Appreciation, Greenhand, and New FFA T-Shirt Day:
(The chapter will provide doughnuts and coffee at the Hungry Bird and Dinner Bell, as well and doughnuts to numerous local businesses. Doughnuts will be provided for staff, and will be located in both the HS and Elementary workrooms. We ask that everybody wear their new FFA T-Shirt on this day!
Sunday: FFA Church Service: Location TBD.
read more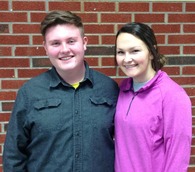 Congratulations to our 2018 Mr. and Miss Shamrock selections Payton Craig and Bobby Hutton!
Mr. and Miss Shamrock is a tradition at North Harrison that is voted on by the staff to recognize a senior male and female who have shown leadership and cooperation in class, extracurricular activities, and school organizations.
These students must also show a willingness to give time and energy for the good of North Harrison. Thanks for representing North Harrison Shamrocks so well in all you do!
read more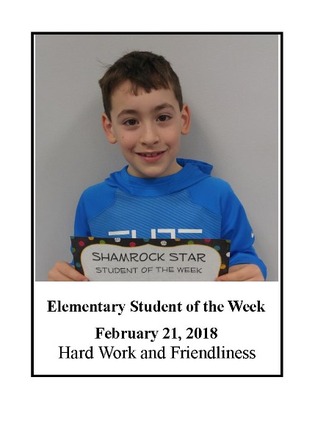 2017 - 2018
Mrs. Smith, with the help of the other teachers and staff throughout the building, will be choosing a Student of The Week each wee. . . .